11 Tips To Choose Best Packers And Movers – Hiring a good, trusted and reliable moving company is not an easy task. Finding a quality moving company you can trust should be a priority on anyone's moving checklist. If you're searching for a moving company or packers and movers to make your next move a worry-free experience, it's important to do some research before booking any packers and movers in your area.
There are so many moving companies in your local area, but mostly moving companies are not trustworthy and reliable. Most moving companies doing fraud with customers or not doing genuine work for their customers, so picking and moving companies for shifting your household goods from one to another location is not a simple task for you. You need to research so many things before hiring any packers and movers for your shifting.
The relocation industry in our country is disorganized and there is no authoritative body to verify the authenticity of packers movers. Because of this, many fraud movers are able to continue working in the market and attract innocent customers by offering services at extremely low prices. But they may provide poor quality services leading to damages or vanish with your goods.
For example, if you try to search for "Packers And Movers In Bangalore" on Google, you'll surely find a long list of thousands pages of options. This itself would make the task of identifying a good company to contact that much more difficult, so thinking about differentiating genuine & fake movers by yourself could be almost impossible. There's no precise blueprint when hiring movers, but educating yourself can help you save time, money, and avoid a moving catastrophe.
So, if you are looking for good and trusted packers and movers, here at shifting 24, we are going to guide How to find and hire good packers and movers in your area. The following moving tips will help you consider what to look for when hiring a moving company and how to hire good movers to tackle the details of your next relocation.
How To Hire Good And Trusted Packers And Movers For Shifting Your Goods
Before hiring any moving company or movers and packers, you note some most important things about any company. Use your preferred search engine to find the best movers nearby your location. Go through the list and shortlist at least 8-10 movers; visit their websites and check the following:
Company's Full Name And Address.
Check Company Details Properly.
Check Company And Owner Documents.
Check Company Customers Reviews.
Research About Company On Google.
Compare With Other Companies.
Contact details –phone number and email.
Confirm Fix Price Deal Before Book.
So, if you mind and note these most important things and points about any company, this is mostly helpful for hiring the best movers and packers in your area or city. Some moving tips focus on how to pack a moving truck most effectively, while others offer reminders to cancel various services or arrange for things to be prepared at the new house; still more focus on smaller details, such as how to care for pets during a move or what to do when the movers are late. The most important moving tips, though, may relate to the physical move itself. Take a look, and prepare for a smoother, quicker, easier move.
11 Tips To Choose Best Packers And Movers Company For Your Needs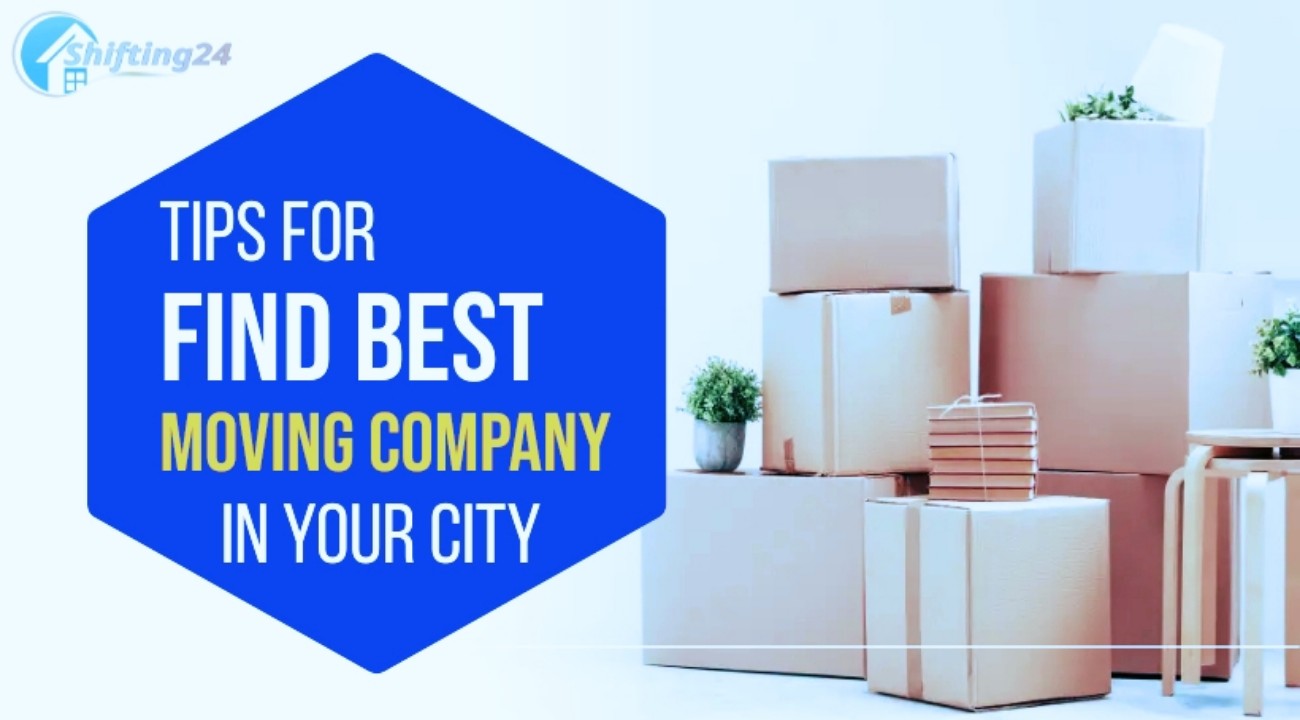 Here are the top 11 tips for hiring any movers for shifting your household goods from your location to another location. So, mind these important tips before booking any moving company for your needs.
Discuss With Your Friends And Relatives


You can discuss and get advice from your friends, neighbors, or relatives, who have recently hired shifting services; they will help you find out top packers and movers in your area. From your friends, you will get the most authentic review, and you can trust them. Make a list of the companies that provide moving and packing services; once you are ready with the list, it will be easier for you to choose the best company. Hence, do not hesitate to ask your friends if they know about any such organization.
Do Full Research About Company Before Book
Moving scams are pretty rampant, and you want to be sure the company you work with is legit. So, check up on it. Pay a visit to the company to see whether it seems like it's on the up and up. Are the trucks labeled clearly? It's not good if they're not. Visit the moving company's website and look for details like company profile, years of experience, offered services, contact information, etc. Try to personally visit the company's office the address they have mentioned on their site to check if they have a professional office set up.
Use your preferred search engine to find the best movers nearby your location. Go through the list and shortlist at least 8-10 movers; visit their websites and check the following: Company's full name and address. Proper website and detailed info about the company. Contact details –phone number and email. If you don't find sufficient information on their website, you may also check the company's customer review history on different review websites like Shifting 24, Mouth Shut, JustDeal, Facebook, etc.
Also check company reviews, documents and owner details before book any company. You can visit or research about company on google. If you find all details positive, then you can think about book that company.
End-to-End Shifting Services
While selecting the best packers and movers for your relocation, you should check their types of services like they should provide end-to-end packing services. When it comes to choosing a packing and moving services, always go for the company which deals with all types of shifting services like households, vehicles, pets, plants etc. Many packers and movers only provide households shifting, not other services.
For hassle-free relocation, go for a complete service provider. People often choose some packers and movers that are only deal with only households shifting, so they face many problems while shifting their vehicles. Most of the time, you need to move your pets as well, so always try to hire a complete service provider.
Check Price And Offers Before Deal
Price is one of the important factors that you have to consider for choosing professional packers and movers for your house shifting. But you need not compromise on the quality of the service. There are many movers who are similar to others and there is not much difference in the facilities provided by them because nowadays there is a lot of competition among them. A good way to go about choosing one of these is to choose the one that takes the right money from you and offers a good deal.
Some movers may increase their relocation charges after seeing the number of items. So, make sure you set aside unwanted belongings which you have decided not to move before the pre-move survey. You also need to find out if they have any hidden charges, so remember to ask in detail about their fees and discuss prices before finalizing.
Visit their Office Before Booking
Before booking a packing and moving service for shifting, you should always visit their office personally so that you will have a better idea about their vehicle, tools, and staff through which they will transport your luggage. Visit at least 4-5 companies and compare their assets. It will help you to choose the best from the rest.
You can take one step further to verify their office location by meeting them at the given office address on their website. By doing this, you'll not only be able to make sure they have a proper office setup, but also get more time for detailed discussion and easy to get accurate cost estimates and setting a date for a pre-move survey. Ask important questions about their crew, service guarantee, and insurance facility.
Request For Pre-Move Survey
Pre-Move survey is most important before booking any moving company for shifting your goods. When the packers and movers visit your house to conduct a pre-move assessment, you can get an idea of their capability. After the assessment, they will provide you with accurate cost estimates. Ask them to give you the estimated charge quote in a written note. Make sure that they didn't add any hidden charges before signing the final agreement.
90% of packers and movers have the pre-move survey feature where they will visit your doorstep, and by looking at your households and your destination, they will provide you with a relocation cost. It's a sign of good packers and movers, so always take a free audit or pre-move survey. And these features are free of cost, so never forget to ask those packers and movers you select.
Don't Choose Cheapest Quotations
Budget is one of the very important factors but, if you choose the company offering lowest quotation, you may have to compromise with the quality of services you get. Therefore, we would always suggest you go for company offering moderately estimated quotes, so that you don't have to raise any concerns during the entire packing and moving process. Sometimes, the movers offering low-priced quotes can trick you by adding hidden charges, or not providing promised services. Be aware of these unprofessional/ bogus packers and movers and choose your desired organization wisely.
Discuss About Goods Safety And Security
Relocation comes with a lot of risks and safety challenges. A good company understands this and ensures all your goods and accessories are fully protected and safely moved to the desired location. Good Packers & Movers know the fact very well that when a client chooses a long-distance moving, there's a lot of trust which goes into that decision. Clients expect the company to insure the property which is being transported with the best care, without any damage, and without any kind of loss. Although, these may seem to be simple things but a good service provider would know its significance.
Get Insurance Before Booking
Choose a company that is ready to provide you moving insurance cover, especially for intercity/ interstate relocation. Depending on the type of goods you move, you can take an all-inclusive insurance for complete safety from start to end of the move. If you have renters or homeowners insurance, then your belongings are insured when they're at your home, but not when they're on the road between homes. So for a long commute, you might want to consider purchasing moving or relocation insurance.
Unless you pay the movers to pack your belongings, it's unlikely that they will be insured against breakage caused by improper packing. If you want to ensure coverage for broken items, you can always ask the movers to pack your belongings. There are several types of insurance packages to purchase. The moving company is liable for a certain dollar amount multiplied by the weight of the shipment, up to a certain amount.
Packaging Materials and Packaging Process
Before you actually commit to the packers and movers in question, inquire about their packing material. Ask them what will they use to protect your wooden wardrobe and your crockery? If the answers to such questions is an offhand one like a simple wrap with newspapers as cushions, you may want to back out. A professional team will know how each item is differently packed and how to avoid breaking them. They will use items like bubble wraps, crates, good quality cartons etc. In-office visits or telephone try to make conversation about their packaging materials and packing procedure.
Many packers and movers have very low-quality packaging materials and poor quality packing that will harm your households at the time of shifting. And you can ask them to send their packaging materials list and packing procedure videos for personal satisfaction. Each packer and mover have entitled to provide all those information.
Never Pay The Full Amount In Advance
It's always best to make your payments in 2 installments, one before and one after the move. Doing so will help you avoid major mishaps like not getting compensated for your damages, or even having your goods being stolen after making full payment. Therefore, make sure to pay the remaining amount only after all your items are safely delivered and checked. Professional moving company won't demand cash or a large deposit before money. You should only pay upon delivery. If you pay in advance, you have no control over when you will see your belongings again.
Final Words – Hiring a moving company for shifting your household goods or others is not an easy task. Always mind and follow these 10 important tips before booking any moving company or packers and movers in your area. A good moving company can make your shifting stress free, but if you choose any fraud or inexperienced movers, definitely your shifting is available to be more costly and risky. So, always analyse moving companies before booking, check reviews and compare prices or reviews with other moving companies in your area.
If you want to shift your household goods and need a good moving company in your city, you can always visit our website and go with us. At shifting 24, we list and suggest you best packers and movers companies in all major cities of india. So, here you can always choose the best and trusted company. Also, we will provide moving tips, prices and latest updates for your help. Shifting 24 is always here to help you to shift your goods from one location to another location. If you want book packers and movers company at shifting 24, visit our Homepage to find all cities and listed movers.
Thanks for the visit shifting 24. We always provide you important information, tips and news about packers and movers. We are the best directory and listing website for packers and movers. We always list good, verified, safe and trusted moving companies in our directory. Thanks..!