Shifting 24 is a household shifting, packers, and movers, removals, or transport & logistics company since 2008. Shifting 24 company is founded in 2008 and our head office in Bangalore. We are a well-known and certified packing-moving company, with over 30k plus happy customers around India. We provide shifting services from Bangalore to all over India.
Shifting 24 is a well-recognized and affordable shifting service provider in India. We offer the best shifting or packers and movers services in the market with better convenience for you to shift to the destination. We, Shifting 24 an ISO 9001:2001 certified, is one of the most reliable packings and moving service providers in India that has been lambency worldwide with vast experience of almost three decades. Shifting 24 is a domestically well-recognized packers and movers company since 2008, for carrying splendid services in the packing and moving process.
With our over 12 YEARS of shifting services provider journey, We have 22K Plus Happy Customers And we achieve 12 AWARDS as a shifting company. We are the best packers and movers and shifting services provider.
Packers And Movers Services In Bangalore By Shifting 24 Packers And Movers.
Car And Bike Shifting Services By Shifting24 Packers And Movers In Bangalore.
Warehouse Storage Services By Shifting 24 Packers In Bangalore.
Loading and Unloading Services By Shifting24 Packers Movers In Bangalore.
House And Office Shifting By Shifting 24, Bangalore.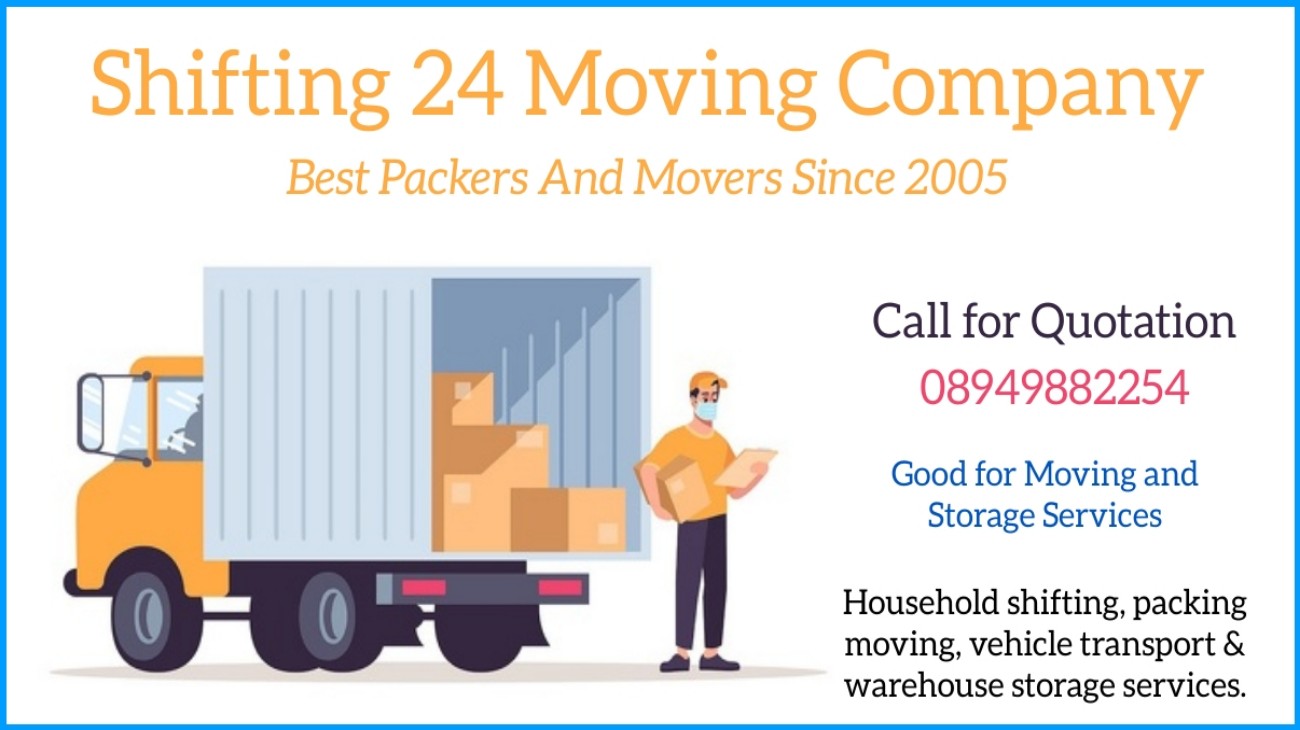 Shifting 24 Packers Movers established in the year 2008 is a reputed, proficient as well as and accomplished packing & moving company. We have various outlets & have been expanding our network all across the country ever since we were introduced. We offer global quality established on our contemporary services, latest and hi-end technology, and various sort of company-owned vehicles along with capable and qualified specialists. We completely rely on Quality being the sole focus that has enabled us to be named as one of the leading logistics firms in India.
Shifting 24 Packers And Movers
We at Shifting24 Packers Movers guarantee high-quality packing and moving service so that your shifting remains tension-free. We are experts in offering high-quality packing material and transport facilities. We have developed our reputation over the last 12 years for being reliable and efficient. We have with us, skilled professionals, who are able to handle the consignments and deliver them timely. We provide hassle-free shifting service with great care. We are also very cautious of the safety and security of the cargo.
Shifting 24 – Your Personal Shifting Partner & preferred one-stop packing moving company that packs your goods professionally and moves them safely!! The Shifting24 Packers and Movers, Bangalore specializes in offering extremely quality-oriented packing, moving, and transportation services. We cater to variable needs of our customers by offering services like Packing and moving services, Home and Office relocation services, Shifting services, Loading Unloading Services, Warehousing Services, Car Carrier services & other related transportation services across the city or across the country, Shifting 24 Packers and Movers will be there from start to finish.