Agarwal Packers and Movers in Pune – Being the second-largest city in Maharashtra, Pune is a fantastic place. It is also the seventh most populous city in India, which translates to the ever-increasing need for packers and movers in Pune. So, if you are planning on moving to Pune or an intercity move, you should consider hiring Agarwal Packers and Movers in Pune (Bade Bhaiya), one of the city's leading relocation companies. Known for its premier universities and splendid career opportunities, Pune is a dream location for many. To enjoy the city in a better way and settle down here comfortably, Agarwal packers Pune will help you with your relocation, which will make this transition a lot easier for you.
Badi Bhaiya – Agarwal packers and movers in Pune constantly upgrade their services to offer you an enhanced moving experience. With years of experience, extensive training, and the right tools and vehicles, you can ensure that your belongings reach the new address in excellent condition and on time. With the advanced and state-of-the-art facilities offered by Agarwal packers and movers in Pune, we have emerged as one of the sought-after options for anyone planning to relocate. Other than this, Agarwal packers in Pune offer best-in-class and round-the-clock customer support to come up with immediate solutions to their queries.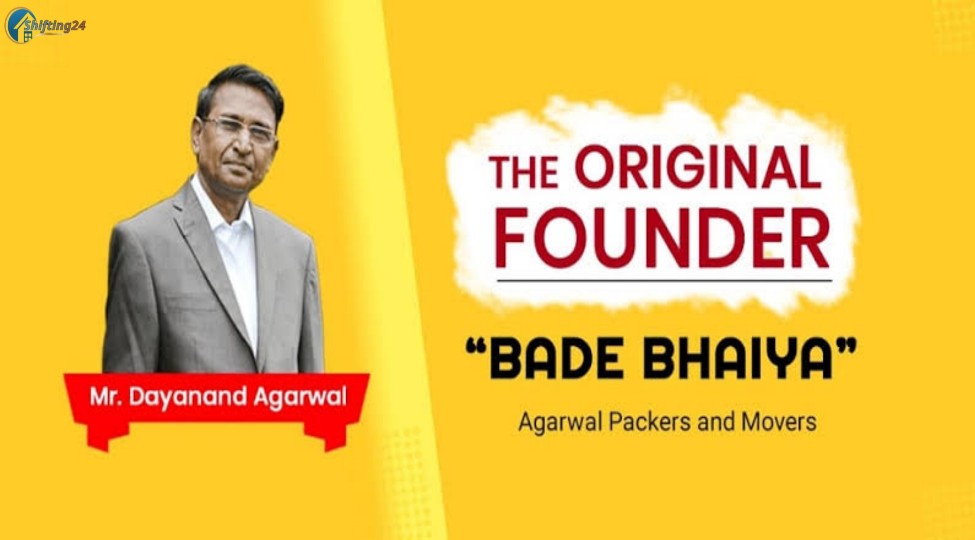 Bade Bhaiya, the Agarwal Packers and Movers in Pune offers bespoke services with pocket-friendly costs. Count on us for
Quick and best-in-class service ensuring the safety of your belongings.
Free pre-shifting survey by our representative at your home or office.
Cost-effective and transparent packers and mover charges.
A final quote with no hidden charges
Customized services meeting specific needs of individuals, families, and organizations.
Agarwal Packers And Movers In Pune (Bade Bhaiya)
The Agarwal Packers and Movers DRS Group is one of India's leading packers and movers. The company was founded in 1984 by Mr Dayanand Agarwal with a vision to provide world-class packing and moving services. Headquartered in Hyderabad, it has a strong network across 1600+ locations. The company offers a full range of packers and movers services, including household shifting, office shifting, car transportation, warehousing, and insurance. With more than 2000K+ Shifting, Satisfied Customers, the Agarwal Packers and Movers DRS Group is committed to providing quality services at competitive rates.
Agarwal Packers and Movers is India's most trusted relocation company for a reason. With more than 38 years of extensive experience in the industry, Agarwal packers and movers in Pune have garnered a lot of trust and respect amongst its customers. You can be sure that your belongings are in safe hands, and you will be able to have a comfortable and stress-free relocation experience.
The efforts of our movers and packers in Pune have been recognized repeatedly. Thus, we have also been acknowledged by the Limca Book of Records and World Book of Records (UK). All of this has been possible with the unwavering efforts of our team at Agarwal Packers Pune.
Note :- All Information And Details From Official Website Of Agarwal Movers Packers, Pune. Visit Agarwal Packers And Movers In Pune Now – CLICK HERE Or Call At +919325015168